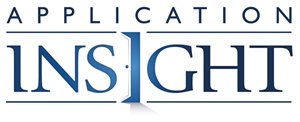 Welcome
This is Application Insight - making software with love and electrons in the heart of Devon (mobile, desktop, server)...
We create desktop, iOS and Android native apps plus associated web services and websites. As well as creating software for clients we also get hired for non-technical stuff (see our Services page. We've been using LiveCode pretty much exclusively since about 2010, before that it was Microsoft .NET.
For the last several years we've been spending more time working in the NHS environment and have been lucky enough to have built up some expertise working with openEHR systems.
Testimonial
"It has happened only a few times over the course of my 30+ years in IT and working with programmers. You can usually either find good programmers with limited social skills and business acumen, or you find the reverse: someone who communicates well but takes forever to get the programming right. It is rare to find these skills combined in one person.

I have found working with Dave Kilroy to be far easier and more productive than with many other programmers I have worked with from all over the globe. He understands the business case, communicates well, appreciates the budgetary constraints of small business, and he is an expert in LiveCode programming."
We're good with code and good with people too - we like making excellent things with smart friendly people so please get in touch!